Unique rings from the 12 Cities Collection by Alexander ARNE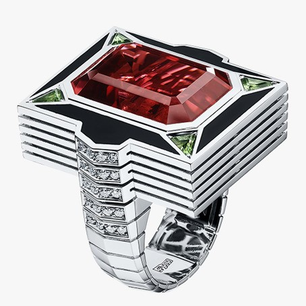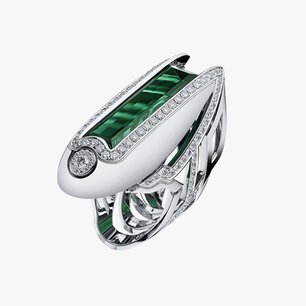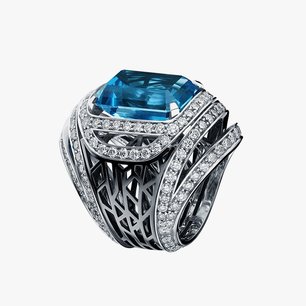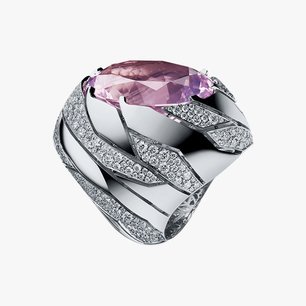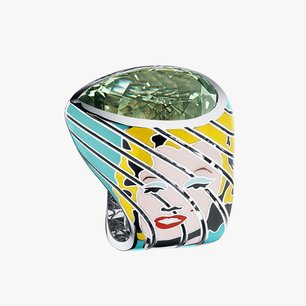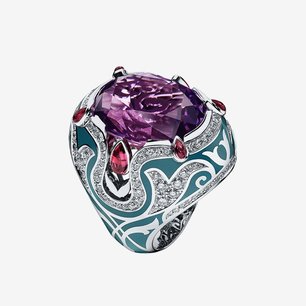 ARNE jewellers presented their six initial designs, cocktail rings with large centre stones to symbolize Istanbul, Paris, Tokyo, Mirny, New York and Singapore.
The romantic soul of Paris is enclosed in this adornment featuring a deep rosy tourmaline, very rare and very dear and highlighted by the exquisite diamond frame.
All the charisma of an evening Istanbul is reflected in this Eastern amethyst surrounded by turquoise enamel and clear diamonds within a turban ring.
The wonderful baguette-shaped central stone, a green tourmaline, reminding one of both a speedy train and the Imperial Palace Gardens, cherishes a precious memory of mysterious Tokyo.
Russia's severe climate and the mesmerizing permafrost have been embodied in the Mirny ring, with its lavender amethyst and clear diamond-paved ribbons.
A greenish praseolite, ruby and diamond pave, stars and stripes and even Marilyn Monroe the blond temptress, her Warhol portrait made into a bold enamel—all of those symbolize New York, the city of high expectations, fabulous wealth, sparkle and triumph.
A complex yet attractive ring with a Swiss Blue topaz and clear diamonds represents the diversity of Singapore where the multi-level junctions and ultra-modern high-tech buildings go smoothly well with the untouched beauty of national parks and bold street festivals.